Objectives of the breeding program
Arnon Lodge and Ashford Alpaca Studs are dedicated to breeding good quality and healthy Huacaya Alpacas, while improving commercial fleece quality.
Specializing in white and light fawn animals with above average density and good staple length. The studs are producing soft fleece in the lower 20's micron range while maximizing the weight of fleece produced by each animal.
As an added bonus both studs are renowned for animals with good temperament and friendly disposition. All animals are handled regularly and react well to human contact. If not used in a breeding program these magnificent animals make ideal family pets.
In addition, after ten years of successful breeding the stud owners are willing to assist any new breeders wishing to enter the industry. Sale of good quality animals and on going after sales service is a feature of the sales program.
Stud Males
HALCYON ARTISAN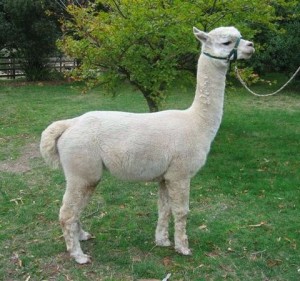 Son of the famous "Jolimont Sculptor" he carries possibly the densest fleece in Tasmania. Already a proven champion maker, Artisan sired the Supreme Champion in the 2007 National Show. He is a Solid White and throws predominately white cria even to fawn and brown dams. He cuts 5kg of fleece at sheering 3.2kg from the saddle. IAR 39582
HALCYON SOPHISTICATE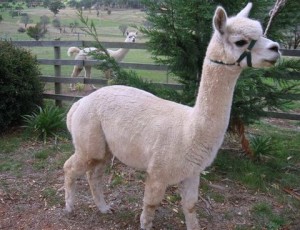 Commenced work in Tasmania in 2006 and already has Champion progeny on the ground. Sophisticate, a solid white, is renown for having a good stable length to his fleece producing 140mm to 160mm in one year. Also cuts a minimum of 5 kg at sheering. If it's fleece length you are looking for in your cria this is the boy you need! IAR69251
ARNON LODGE ANGELO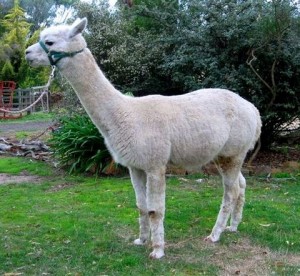 A 6 year old Solid White now working in his 4th season this young male shows great promise. First in his class at the Royal Launceston show 2006 and Reserve Champion Fleece 2007. Angolo's blood lines are one of the best, son of Vincent Van Gogh and grandson to Halcyon Hullabaloo. His first fleece was 16.3 micron with a CV of only 17.2%. IAR 54561
ARNON LODGE LEONARDO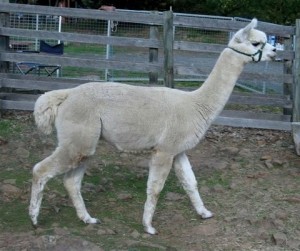 From the direct line of "Caligula" males and son of "Halcyon Vincent Van Gogh" Leonardo is a Light Fawn of exceptional size and excellent conformation. Cria from this magnificent 105 kg animal can only add value to any alpaca herd.  IAR 54559
ARNON LODGE DANNY BOY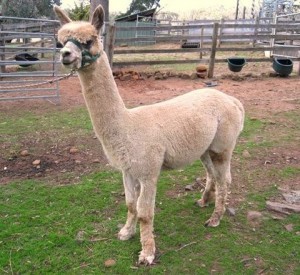 Now a registered Male, started work in the Spring of 2009. If it's colour you are after this is an ideal animal to serve your dams. Again from the "Sculptor" line, Danny Boy has an excellent fleece winning best in colour in the Royal 2006 Launceston Show and a 1st for his Fleece in 2007. He is a Solid Medium Fawn with a bold crimp in his fleece and a very soft handle. IAR 54565